We were on vacation earlier this month and I came home five pounds heavier. I hate how one can gain five pounds in a week and it takes five weeks (or more!) to take it off again. So I've been (trying to) cut back on calories and count EVERYTHING that goes into my mouth. Easier said than done! That also means making sure every bite will keep me feeling full. Satisfied. Not hungry!
This Skinny Egg Salad is high in protein, but low in calories, so it really fits the bill. And it's The Boy's birthday this week, so I'll need all the help I can get when we order in pizza and have cookie cake sitting around. Sigh!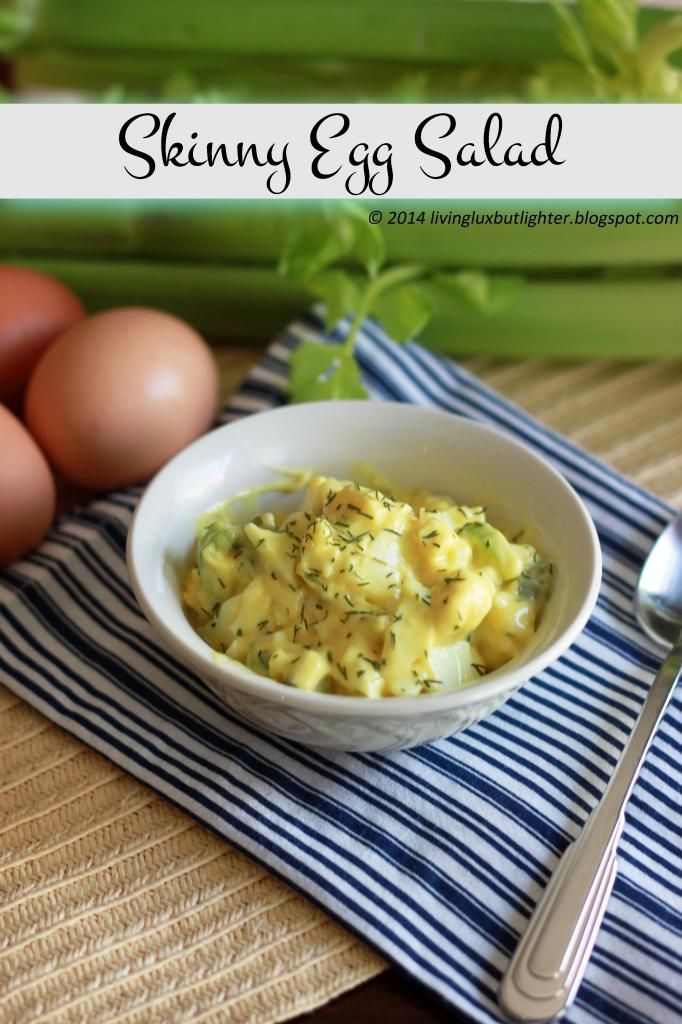 Skinny Egg Salad
Adapted from
Dashing Dish
Printer-friendly copy
Ingredients:
3 hard-cooked eggs (3 egg whites and 1 yolk, discard the other 2 yolks)
1/2 stalk celery, diced
1 mini dill pickle, chopped
1/4 cup Miracle Whip Light dressing
1/2 tsp. mustard
1 tsp.
Penzey's Sunny Paris
seasoning
Sprinkle of dried dill
Salt and ground pepper, to taste
Directions:
Coarsely chop three egg whites and one egg yolk and place them in a medium-sized bowl along with the celery and pickle. Set aside. In a small bowl, mix the light dressing, mustard, and seasonings. Pour the dressing mixture over the eggs and gently stir until completely mixed. Serve immediately by itself or on a flatbread. Refrigerate any leftovers.
Calories:
Approximately 185 (entire recipe)
Serves:
2