Last week we had the most amazing meal. Mind you, it was completely unhealthy. But so utterly yummy.
My hubby had to make a quick trip into O'Hare for work, so Bubba and I tagged along. And any time we get the chance to have a meal out of town, I'm all over figuring out exactly where to go, researching menus and available cuisines. Thank goodness for the Internet.
Using
TripAdvisor
, to which I've actually submitted several reviews, I discovered
The Lucky Monk
. In the northwest Chicago suburb of South Barrington, it was located right near where we were planning to stay. It's a unique, local joint (one of our criteria when dining), serving pub-style meals like burgers, pizza, and fish and chips, as well as self-brewed beers (Hubby enjoyed the Solitude Stout). There were at least five things I could have ordered from their
menu
and been completely stuffed by.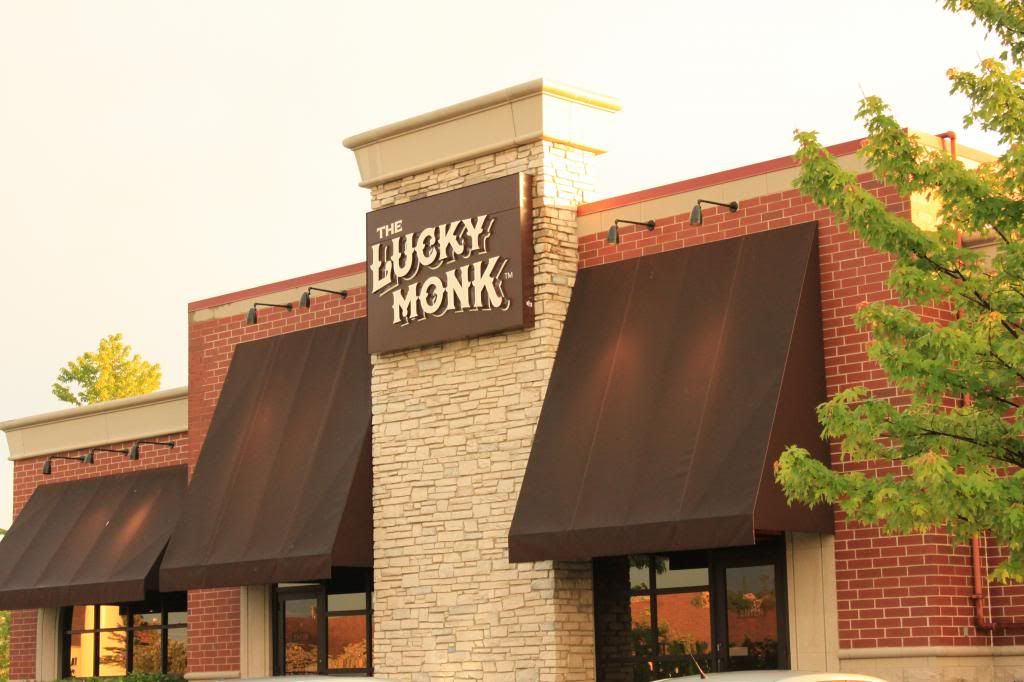 When I saw Pickle Fries on the menu, I was immediately thrilled. I've been on a quest for good pickle fries for I don't know how long. Luckily, Hubby was agreeable to ordering them as an appetizer so we could share. Perfectly crispy and served with a spicy ranch dressing, I could have eaten an entire order by myself. Certainly the best pickle fries I've come across yet.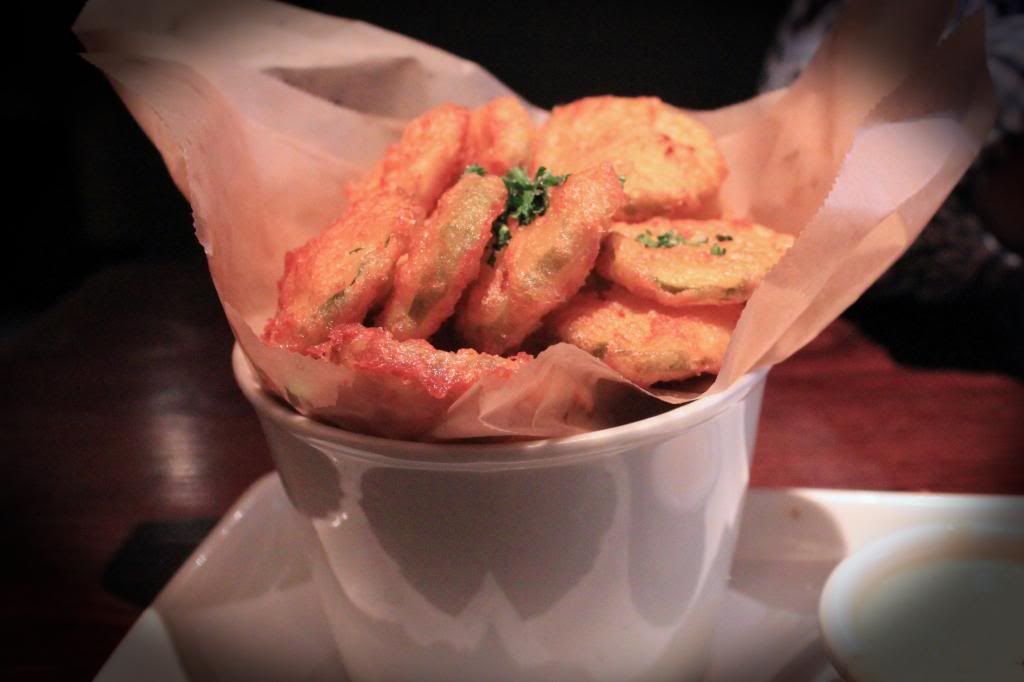 The Lucky Monk is known for their burgers, and rightfully so. Our main course was a Grilled Cheese Burger, a half-pound USDA Prime Beef burger between two bacon-stuffed grilled cheese sandwiches. It's served with their hand-cut fries, but we could have substituted Wisconsin cheese curds if we wanted (cholesterol much?). I die. Simply incredible. And easily shared. Wisely so.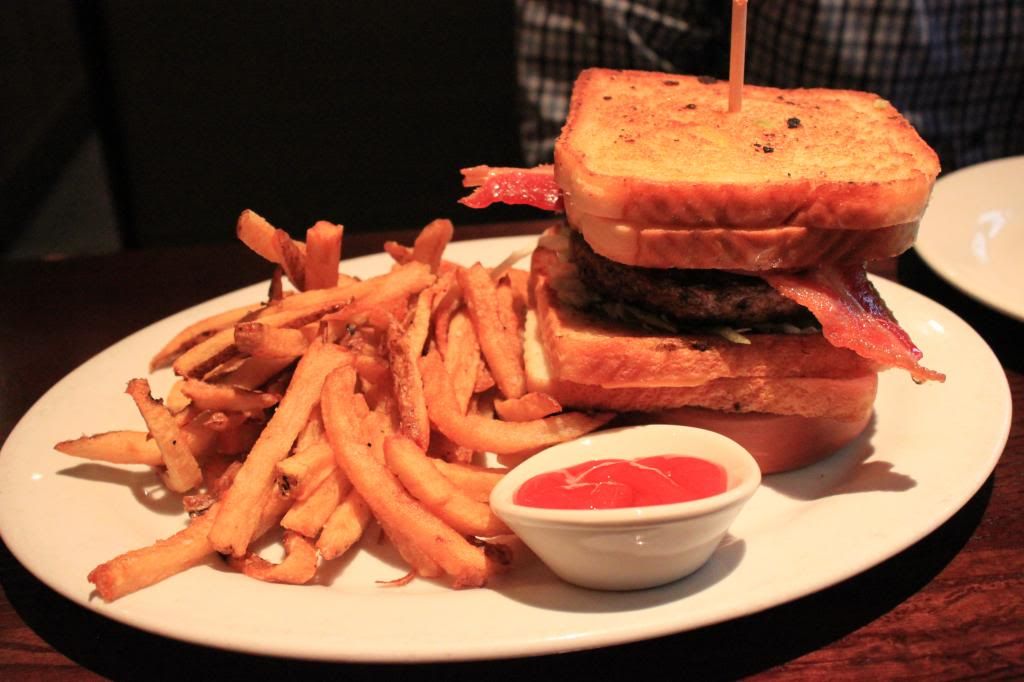 Then, because we hadn't consumed enough calories yet, we decided to go all out and order dessert. Yes, we did. We chose the Holy Trio of Mason Jar Sweets and picked Warm Apple Crisp, Peanut Butter Brownie, and Vanilla Raspberry Cheesecake. Hubby was enamored with the creamy deliciousness of the Peanut Butter Brownie (no shock there), but surprisingly, my favorite was the Warm Apple Crisp. I'm usually not big on baked apples, but this was perfectly spiced and the apples weren't mushy at all. Loved!! I even bought Mason jars at Target later that evening so I could attempt this fantastic-ness myself at home. Because I don't eat enough dessert already.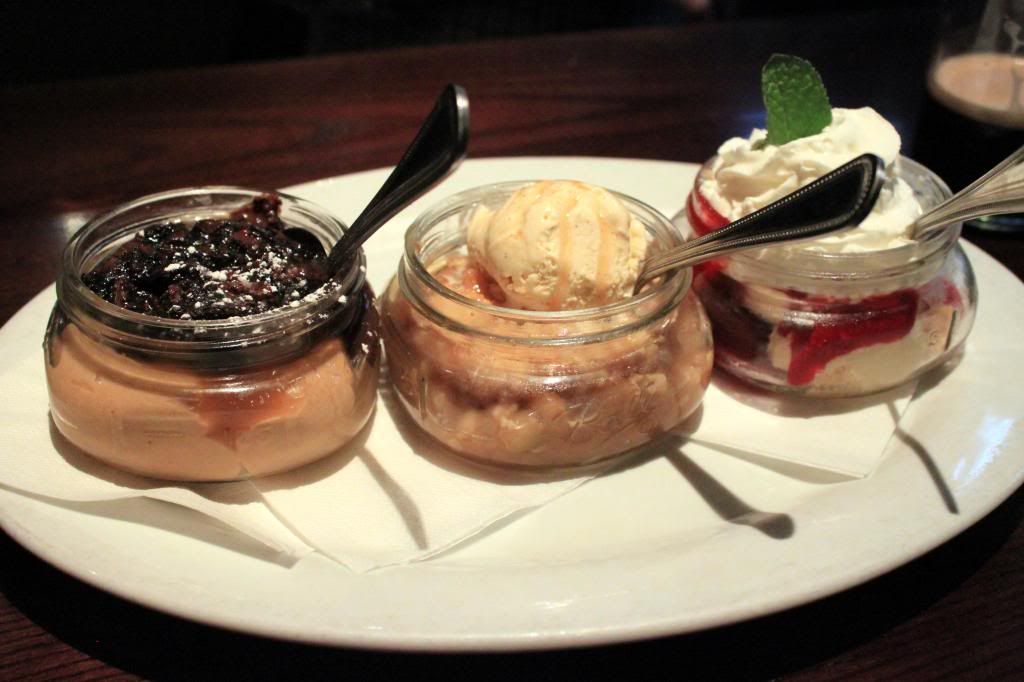 Needless to say, through no fault of The Lucky Monk and purely because of my sin of gluttony, I felt a bit ill later that night. Too. Much. Food. Eek. Can you imagine if we hadn't split everything?!
I can't wait to go back and try their Warm Pretzel Trio. And Crispy Fish Tacos. And Cookie Skillet. Shared, of course...