My boy Bubba is a Nutella fiend. He asks me for spoonfuls (sorry, buddy, request denied). All summer I made him
Nutella-Stuffed Cinnamon Sugar Muffins
for breakfast. Then he wanted to try something different, so recently I've been making him
Skinny Double Chocolate Chip Muffins
that I "frost" with Nutella. Funny, because I only discovered the stuff in the last couple of years. And now we go through a lot of Nutella. We buy the mega-jar at Sam's Club!
When I saw a recipe for these
Nutella-Swirled Peanut Butter Chip Blondies
from one of my favorite bloggers,
Averie Sunshine
, I figured they would be a big hit with my little man. I was right. Since Averie published her recipe in August, I've made three batches!
The original recipe calls for peanut butter chips and Nutella, but I've also tried a semi-sweet chocolate chip/Nutella combination. Surprisingly, Bubba prefers the peanut butter chip version (he's usually ALL ABOUT chocolate). I think these bars would also be tasty with white baking chips and Nutella
or
white baking chips and peanut butter instead of Nutella. I'll have to bake another batch and test my theory!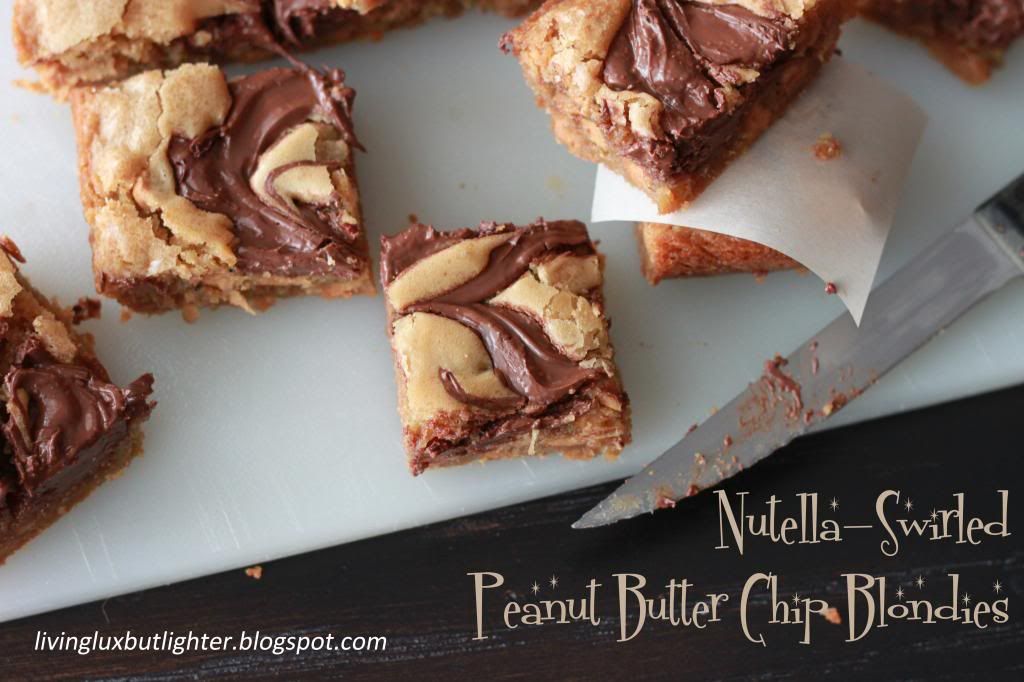 For the recipe, visit
AverieCooks.com
!