Peanut butter and white chocolate are two things I just cannot seem to get enough of. I've been wanting to make these cookies for some time, but I didn't want a whole batch of them sitting on the countertop calling my name. Because I'd answer. So when the opportunity arose to take some cookies to someone who is doing us a ginormous favor, I totally jumped on it with these. I hope our favorer likes them. I certainly do! If you make them, let me know what you think!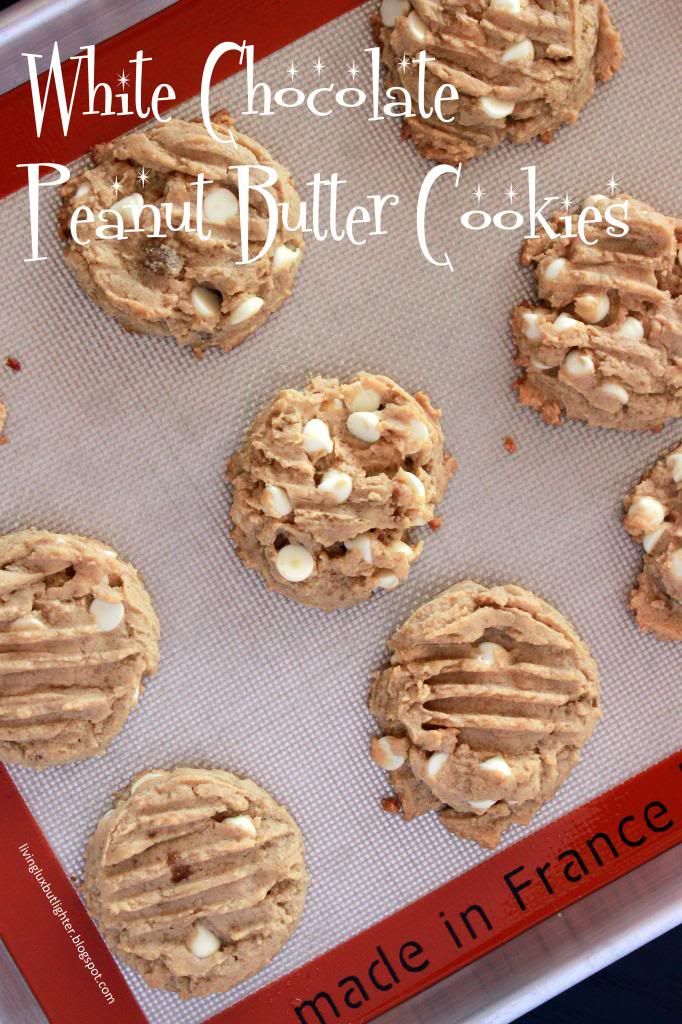 White Chocolate Peanut Butter Cookies
¾ cup creamy peanut butter
½ cup butter flavor vegetable shortening
1¼ cups light brown sugar, packed
1 tablespoon vanilla extract
1 12-ounce bag white baking chips, or 12 ounces white chocolate, chopped
Preheat oven to 375 degrees. In a large bowl, combine peanut butter, shortening, brown sugar, milk, and vanilla. With a hand or stand mixer, cream together on medium speed until very well blended, scraping down the sides of the bowl as necessary. Add egg and beat briefly, just until blended. Add flours, baking soda and salt and mix to combine at low speed; do not overmix. Add in the baking chips or white chocolate, again just until blended. Using a medium cookie scoop, place batter on baking sheets lined with a Silpat mat or parchment paper two inches apart. Flatten slightly with the tines of a fork. Bake 7 to 8 minutes or until set and just beginning to brown. Cool on baking sheet for 2 minutes before transferring to a wire rack to cool completely. Store in a sealed container.